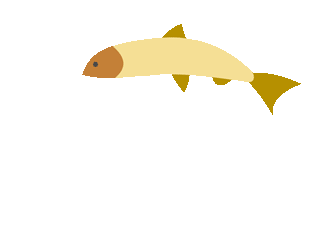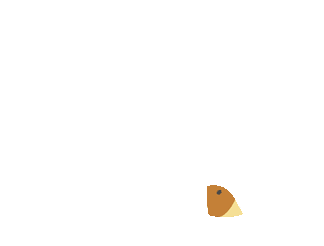 DragonBird Theatre was created in February 2012 by Tilly Langdon and Lotte Nørgaard. Both Drama teachers and performers, they wanted to create a theatrical experience for very young children that would instil a love for theatre, engage the imagination, boost motor and language skills and support physical and emotional development. Both feel that the key is creative play between parents/carers and their children.
Tilly Langdon
Co-founder and Artistic Director
Many years ago Lotte and I had a chance meeting at a Bristol theatre and by the end of the interval we decided we wanted to work together. I had never considered theatre for Early Year and wasn't even sure it existed or could exist. But several years on I find the creative effort and scope that this genre demands, enchanting, challenging and forever fulfilling.
Before becoming a full time theatre maker at DragonBird, my cv spun two decades and pages bullet pointing an eclectic and hectic dolly mixture of jobs, including Drama teacher, workshop facilitator, performer, film work, events organiser for the Australian Wine Society, script writer, private chef for billionaires and co-founding a theatre company in Buenos Aires. As well as my responsibilities for DragonBird, I still love my role as the movement choreographer for Zone Club, an arts project for learning disabled young adults at The Wiltshire Music Centre, which myself and a group of artists deliver once a month.
Making theatre that speaks to a six month year old, a six year old and a sixty year old is now my vocation and ... I love it.
Lotte Nørgaard
Co-founder, Director, Performer and Prop maker.
​
Tilly and I created DragonBird Theatre at a time when I was immersed in a world of young children, with two boys of my own. It was a beautiful extension and exploration of the possibilities of play that we were creating at home, but with the exciting addition of theatre. My children are now older so I am loving that DragonBird offers me the opportunity to carry on playing with young children and families.
With a background in theatre, I love performing but nothing brings me more joy than leading everyone in a song or two - and seeing the very real benefits that this has on parent and child. I make the props too, capturing what can be very grand ideas envisaged by Tilly and myself, and making it into something hold-able, carry-able, tactile, lifting the children further into their imaginations and deeper into the story.
​
After spending a childhood split between Denmark and Cornwall, I went on to complete BA in Theatre at Dartington College of Arts. I have since worked in TV, film and radio, on set and in production and have toured with several theatre companies. An eight month theatre in education tour inspired me to study for a PGCE, going on to teach BTEC theatre at the City of Bristol College for eight years.
"engaging with art is essential to the human experience. Almost as soon as motor skills are developed, children communicate through artistic expression. The arts challenge us with different points of view, compel us to empathize with "others," and give us the opportunity to reflect on the human condition. "

Brian Kisida &Daniel H Bowen