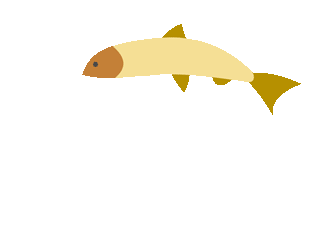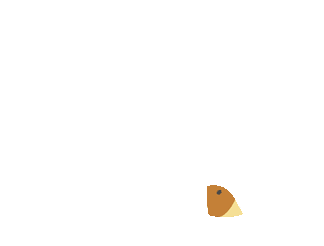 DragonBird Theatre was created in February 2012 by Tilly Langdon and Lotte Nørgaard. Both Drama teachers and performers, they wanted to create a theatrical experience for very young children that would instil a love for theatre, engage the imagination, boost motor and language skills and support physical and emotional development. Both feel that the key to the above objectives is creative play between parents/carers and their children.
Tilly Langdon
Co-founder and Artistic Director
You know, if truth be told, before a chance meeting with Lotte at a Bristol theatre, I had never considered theatre for Early Years…I wasn't even sure it existed or could exist. But several years on I find the creative effort and scope that this genre demands, enchanting, challenging and forever fulfilling.
Before becoming a full time theatre maker at DragonBird, my cv spun two pages bullet pointing an eclectic and hectic dolly mixture of jobs, including Drama teacher, workshop facilitator, performer, film work, events organiser for the Australian Wine Society, script writer, private chef for billionaires and co-founding a theatre company in Buenos Aires. As well as my responsibilities for DragonBird, I still love my role as the movement choreographer for Zone Club, an arts project for learning disabled young adults at The Wiltshire Music Centre, which myself and a group of artists deliver once a month.
Making theatre that speaks to a six month year old, a six year old and a sixty year old is now my vocation and frankly, I love it.
Lotte Nørgaard
Co-founder, Director, Performer and theatre maker
Currently immersed in a world of young children with two boys of her own, Lotte brings to DragonBird Theatre tried and tested fun. With a background in theatre and an ability for making props out of just about anything, Lotte is enjoying combining theatre and play with this age group. Lotte relishes a good sing song and all the very real benefits that has on parent and child.
Lotte also works as a performer for Bakehouse Factory and has worked with Zone Club at The Wiltshire Music Centre in a musical capacity.
After spending a childhood split between Denmark and Cornwall, Lotte went on to complete BA in Theatre at Dartington College of Arts. She has since worked in TV, film and radio, on set and in production and has toured with several theatre companies. An eight month theatre in education tour inspired Lotte to study for a PGCE, going on to teach BTEC theatre at the City of Bristol College for eight years.
Victoria Hole
Company Manager
Victoria has a thirst for developing and nurturing a company. She has been a massive fan of DragonBird for a long time and is thrilled to be part of the team!
Victoria has worked in the arts for over 12 years as a dancer, facilitator, project co-ordinator and producer. She has worked for Tobacco Factory Theatres, Bristol Old Vic, the egg, Travelling Light, MAYK under various capacities and loves the theatre scene in Bristol. Alongside this experience she holds an Early Years Professional Status and is passionate about quality arts experiences for young people.
​
Producing credits include: The Borrowers and Champ, Tobacco Factory Theatres, Stella and The Starshiners and Much Ado About Puffin, Open Attic Company.
"engaging with art is essential to the human experience. Almost as soon as motor skills are developed, children communicate through artistic expression. The arts challenge us with different points of view, compel us to empathize with "others," and give us the opportunity to reflect on the human condition. "

Brian Kisida &Daniel H Bowen